Back to school steals!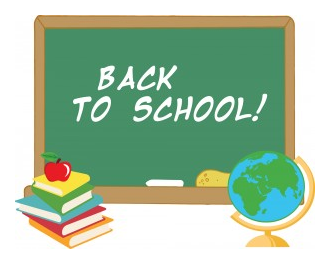 It can be very hard to sort through all the Back To
School
Deals to find the best prices on the supplies you need, but don't worry because
Your Retail Helper
has put together a list to help us!
Tip: Most office supply stores, as well as Target and Wal-Mart will Price Match.
Note: These deals may not be available in all areas.
Week of July 30th:
Backpacks
Various 1¢ after MaxPerks Rewards – Office Max
Swiss Gear – $10 – Office Depot
Various w/Lunch Box $12.99 – Wal-Mart
2 Pocket Folders
1¢ – Staples
1¢ – Office Depot
3/$1 – Walgreens
Poly Binder
1″ Avery – $1 – Staples
Up & Up – $2 – Target
1″ Avery – $3 – Office Max
Crayons
Scholastic 24 pk – 25¢ – Office Depot
Cra-Z-Art 24 pk – 25¢ – Wal-Mart
RoseArt 24 pk – $1 – Staples
Crayola 48 pk – $2 – Target
Washable Markers
Schoolio 8-10 pk – 25¢ – Office Max
Cra-Z-Art 10 pk – 50¢ – Wal-Mart
RoseArt 8 pk – $1 – Target
Crayola 8 pk – $2 – Staples
Watercolors
RoseArt 16 pk – $1 – Target
Colored Pencils
Cra-Z-Art 12 pk – 50¢ – Wal-Mart
Penway 12 pk – 69¢ – Walgreens
RoseArt 15 pk – $1 – Staples
Ruler
Scissors
Wexford 5 in – 49¢ – Walgreens
School Works 2 pk – $1 – Office Depot
Fiskars 5 in – $1.47 – Wal-Mart
Glue Sticks
Cra-Z-Art 3 pk – 25¢ – Wal-Mart
Elmer's 12 pk – $3 – Target
Wexford 3 pk – 49¢ – Walgreens
Scholastic 2 pk – $1 – Office Depot
Highlighters
Caliber 5 pk – $1 – CVS
Sharpie 4 pk – 99¢ – Walgreens
Foray 3 pk – $1 – Office Depot
Bic Brite 5 pk – $1.74 – Wal-Mart
Sharpie
Pencils
Ticonderoga 10 pk – 99¢ – Walgreens
USA Gold 10 pk / 12 pk – $1 – Target
Caliber 10 pk – $1 – CVS
USA Gold 24 pk – $3.77 – Wal-Mart
Pens
Office Depot Brand 10 pk – 25¢ – Office Depot
PaperMate 10 pk – $1 – Target
Bic 4 pk – 99¢ – Walgreens
Mechanical Pencils
PaperMate 10 pk – 75¢ – Office Max
Bic 5 pk – 25¢ – Staples
Flash Drive
Verbatim 8GB – $6.99 – Office Max
Sandisk 8 GB – $6.99 – Office Depot
Lexa 16 GB – $8.99 – Office Depot
Pink 5 pk – 25¢ – Office Max
Pink 6 pk – $1.84 – Wal-Mart
Pink 3 pk – $1 – Target
Office Depot Brand – 25¢ – Office Depot
Schoolio 100 sheets – 50¢ – Office Max
100 sheets – $1 – CVS
Coupons:
Staples – $5 off $50 in Sunday Newspaper Flier
Office Max – Various in Sunday Newspaper Flier